When I was first starting out as a business coach many years ago, I helped close as many businesses as I supported. Rumor has it, that this is an issue our business coaches are having to deal with again. These are the top 5 reasons we have been addressing since the COVID19 restrictions were implemented. See if any of them resonant with your personal quandary about how you see your business now.
I thought I had a good idea for a business. I just "went for it." Now with COVID19, my clients aren't coming for it. Should I quit?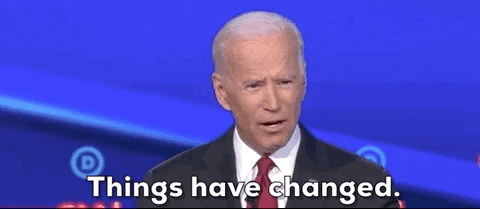 Prior to COVID19, my clients weren't afraid to be touched. (I've heard this from the bodyworkers, chiropractors, acupuncturists, and hairstylists.) My clients don't want to come to my home or worse, they won't leave their own homes. (This includes everyone who works from home including accountants, counselors, and therapists.) I'm restricted in what I can do, thanks to COVID19 restrictions. (This is coming from frustrated personal trainers who were working out of the gyms, especially when the rules require those working out to wear a mask.) My office no longer exists. (Many offices realized that they do not need their employees to have a full-time desk. These employees have a particularly deep sense of loss. Not needed, not valued, not wanted. Go away. Poof.)
I don't know how to talk to people about what I do.
Social media dismisses what I do. (How many times has Facebook marked a post as not being true?) There is so much false information out there, I can't convince my clients to research what is true. (Me. I don't know how many times I have had to prove that some information is psychologically or statistically impossible to happen.) I am just so confused. (Like the slow cooking frog in boiling water this is all of us on a daily basis.)
Technology has changed so much in 3 months that I don't know if I can catch up.
I don't like Zoom. And, are the Chinese really paying attention to what I'm saying? What's a "story" on Instagram? Why is everyone asking me to be on their podcasts and can they be edited so I don't sound stupid?
I'm afraid. I know I'm supposed to have all of the answers, but I don't.
To help with aspects of our fears, Terra Essentials is partnering with the Holistic Networkers Association to put together Mastermind Groups of 6-9 people. We believe, these groups will help the practitioner find answers to some of their questions and fears.
The group will also support you while you decide if you want to close the doors, start over or just enhance what you have.
Helpful Tips to Try
If you want to be in one of the Mastermind Groups and you are in the Colorado Springs or Woodland Park areas, please email hnacolorado@gmail.com by August 30.The purpose of the group is to explore new options and how to go forward "differently."
Find two practitioners to cross-market with. They can be in your industry or in a different one. Once you have your team, email me at terraessentials@gmail.com with a new idea that you are going to implement on your social media.